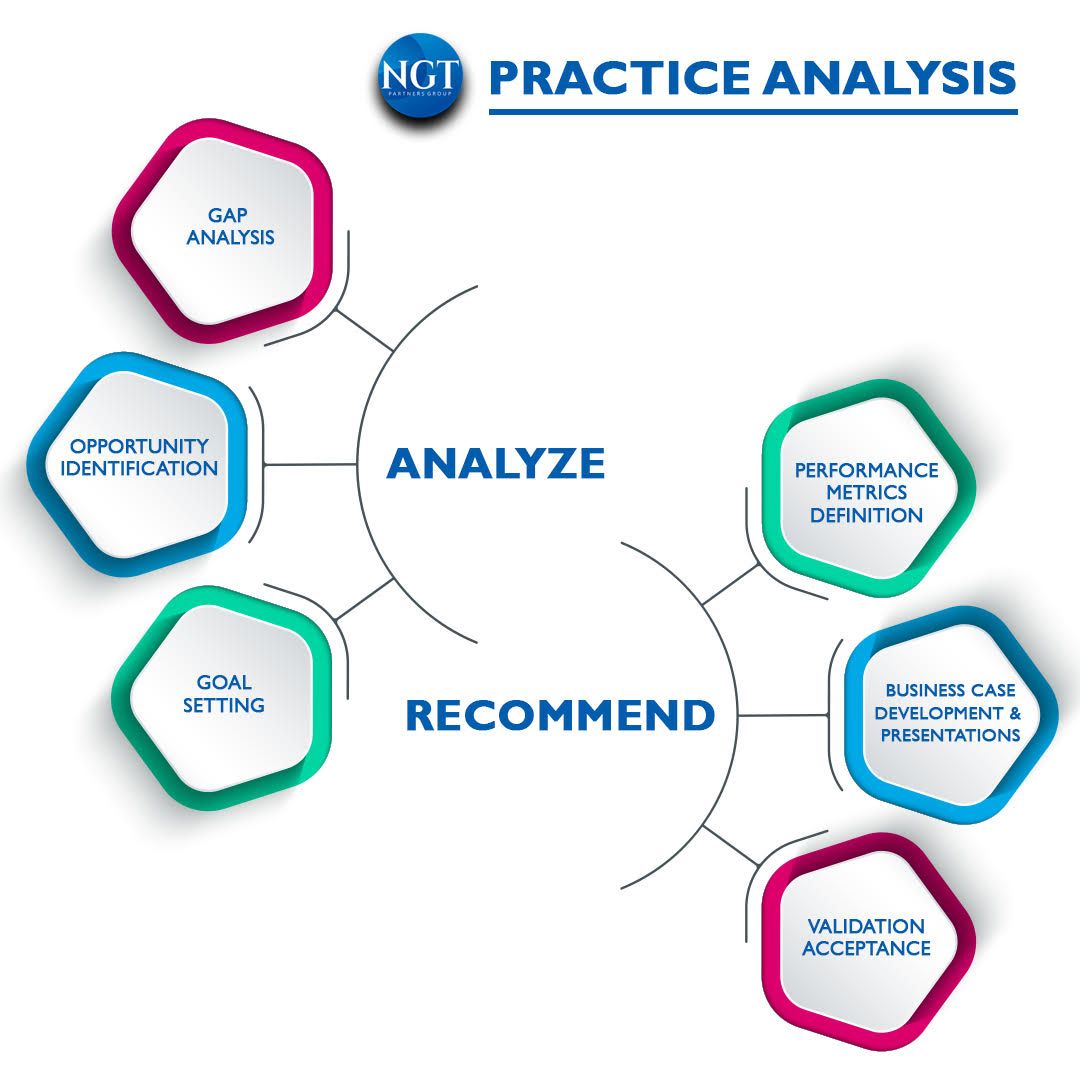 What do you get from our analysis of your practice/
Besides identifying your practice needs, the assessment will serve as a basis for strategic solutions, training program-development, and a prioritized timeline. We will:
Analyze your data and performance metrics to identify opportunities for improvement
Provide recommendations that will lead to practice growth
Align a training program with your needs to equip your staff with the skills and knowledge necessary to overcome any organizational gaps
Recommend a key performance indicator model that will generate accountability for results
When we come to your office, we will observe many intangibles. We'll notice things in your office that you can't see because you've become accustomed to them.
Our focus will be to:
Observe your team's interactions with patients and workflow
Run analytical reports from your in-house software
Screen and evaluate your marketing activities – internal and external
Ask 3 questions to key staff members that will give us insights on mindset
Understand what systems your office currently uses
Our team, at NGT Partners Group, thrives on creating an environment of satisfied patients and productive employees that translates into a healthier bottom line.
Sign Up Now
What Our Clients Are Saying
I contacted Karina based on a recommendation. I am glad that I did. She has been very kind and eager to help me with my situation and shared a wealth of information to help us deal with the day to day office operation.

Lakeview Dental, LLC
I really like the way Karina helped me organizing the administrative part of my business. She helped me bring more joy to my team and clients. Definitely recommend her services if you want to make your life in the biz easier!

Ferreira Animal Hospital
NGT Partners has been a great resource for my new company. They have helped with hiring, marketing, and operations. Karina brings a wonderful positive energy to the team and I look forward to continuing to work with her.

Sofia Fontecilla
Karina has been a huge asset to our start up practice. She has lots of excellent advice and has been instrumental in getting our office up to speed. We couldn't have navigated these unchartered waters without her!

Lisa G